Our Starter Kits Combi are available in the sizes S, M or L
S = 6 mm for small ant species such as. Myrmica sp.
M = 10mm for medium ant species such as Lasius sp. and Formica sp.
L = 20mm for large ant species such as Camponotus sp. or with nest inset also for smaller ant species.
The glass of all our Formicariums is cut according to DIN 1249 with a tolerance of +/;- 1mm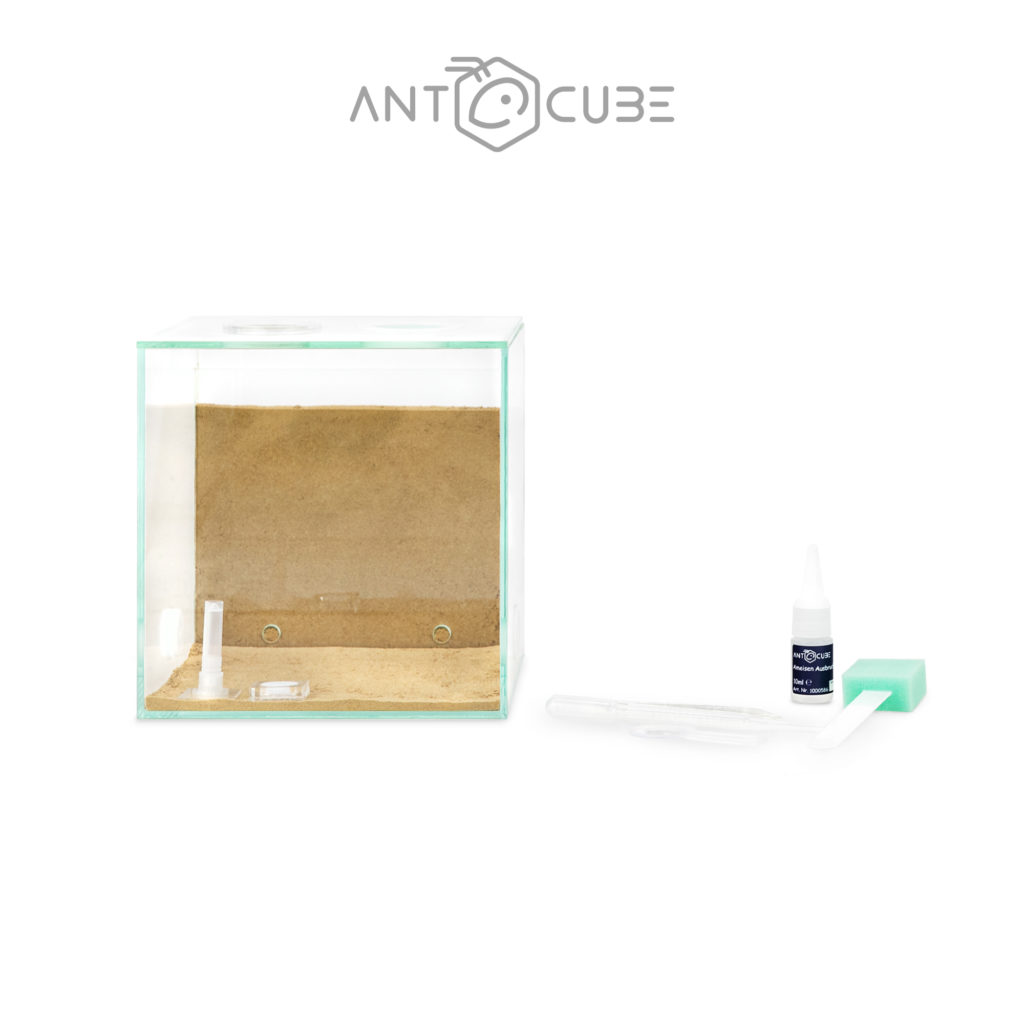 Starter Kit Combi
The Starter Kit Combi is designed for beginners in ant keeping. It is our low priced product with a minimum of equipment included. Aditionally the in the formicarium integrated nesting area saves a lot of space so it fits almost anywhere.
1x ANTCUBE – Arena 20x20x20 – Combi in size S, M or L
1x ant arena cover 20×20
2x formicarien plugs for 27mm-hole
2x Formicarium plugs for 50mm-hole
1x Ground – sand-loam beige – 1000g
1x drinker 2ml – 360 degrees
1x dish clear 1×20 – sponge
1x hand magnifier – 2x – 30mm
1x tweezers transparent plastic
1x plastic pipette 3ml
1x ant escape protection oil 10ml
1x foam wiper 150x18x2,5mm